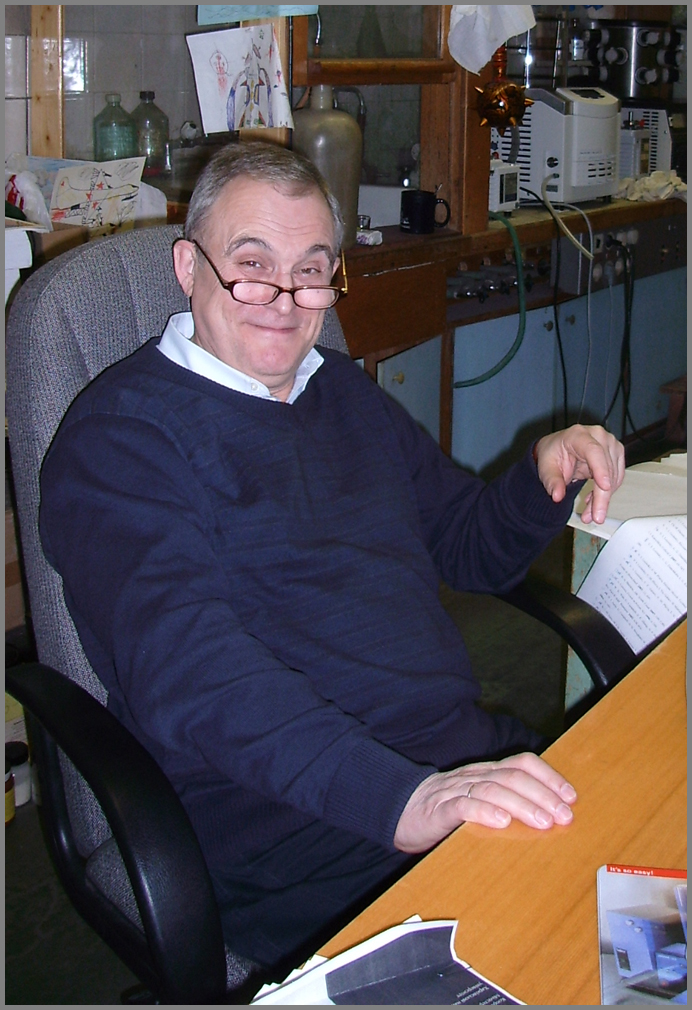 tel. 7-499-135-64-92, e-mail
Address: Institute of Organoelement Compounds of Russian Academy of Sciences (INEOS RAS), Vavilov st.28, 119991 Moscow, Russia
Fax: 7-499-135-50-85
Brief CV:
Professional objective:
Main scientific interests are in the field of cryogenic processes in polymer systems (cryostructuration and cryotropic gelation phenomena, cryopolymerization, cryomodification and cryolysis, cryo-induced denaturation of biopolymers, etc.), as well as the application of the cryogenically-processed polymer systems in various practical spheres: cryoprocessed food (preparation of cryostructured food biopolymeric gels and study of the cryogenically induced changes in food systems), biotechnology (the carriers for preparation of immobilized biocatalysts and special biosorbents), polymeric materials of biomedical purposes, processing of the biopolymer-containing wastes of leather industry (production of the re-structured leather-like materials), modification of ices, fixation of thawed soils and grounds, and others.
Education:
Moscow Institute of Fine Chemical Technology - Faculty of Organic Synthesis and Synthesis of Polymers (1965-1971); speciality - Chemical technology of the biologically-active compounds. Ph.D. thesis (Organic Chemistry; Institute of Organoelement Compounds, USSR Academy of Sciences): "Chemosorbents with activated thiol-groups for separation, purification and investigation of the proteins" (1982). D.Sc. thesis (Full Professor in Macromolecular Chemistry / Biotechnology; Institute of Organoelement Compounds, Russian Academy of Sciences): "Cryogels on the basis of natural and synthetic polymers: preparation, properties and application" (1994).
Experience:
Military service (1971-1973); Institute of Bioorganic Chemistry, USSR Academy of Sciences - scientific probationer (1973-1975); Institute of Organoelement Compounds, USSR Academy of Sciences - junior researcher, then senior researcher (1975-1991); Institute of Food Substances, Russian Academy of Sciences - head of research team and deputy director, then head of laboratory (1991-1996); Institute of Organoelement Compounds, Russian Academy of Sciences - head of laboratory (1996-nowadays).
Scientific works:
More than 500 published scientific works: reviews and papers (more than 190) in the Russian and International journals; patents (around 70); lectures, reports and posters at the local and international conferences and symposia in the fields of organic, bioorganic and polymer chemistry, physical chemistry of the cryogenically-processed polymeric and biopolymeric systems, biotechnology, material science, etc. Two textbooks: (i) "Immobilized Microbial Cells" (three co-authors), published in Bulgaria in 1991, 2nd edition - in Russia, 1994; (ii) "Concepts in Biotechnology", 2nd edition, eds. D.Balasubramanian, C.F.A.Bryce, K.Dharmalingam, J.A.Green, K. Jayaraman, publ. Sangam Books Ltd, London, 2004.
Teaching activity:
Lectures in Moscow State University for the students of Chemical Faculty: Biotechnology course, sections on cell immobilization.
Personal data:
Age - 65, married, three children.
Hobby interests:
Photography, travels, opera's music.